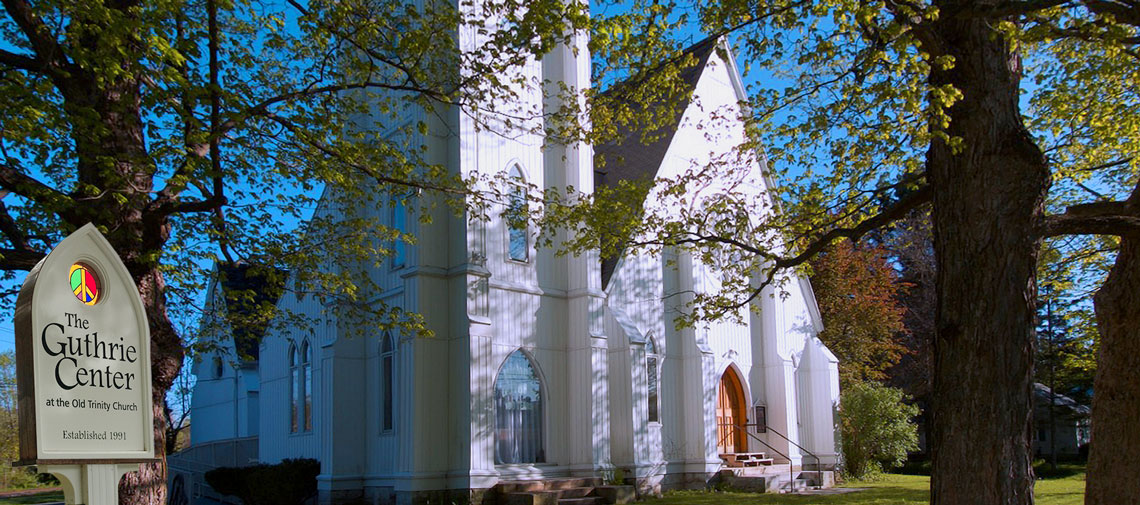 NEWS:
September 24, 2021
The Guthrie Center's fall hours for visiting are Tuesday through Friday 10:00 AM to 3:00 PM. We are continuing our weekly community lunch program on Wednesdays from 12:00 PM to 1:00 PM. Meals will be served to go. Stay tuned for more updates.
Welcome To The Guthrie Center
The Guthrie Center's office hours are
Tuesday through Friday, 10:00 AM - 3:00 PM.
Open weekends and other times for special events.

Alice's Restaurant isn't around anymore. But, as the song says, "Alice didn't live in a restaurant. She lived in the church nearby the restaurant…" And the old Trinity Church, where Alice once lived and where the saga began has become home to The Guthrie Center.
Arlo Guthrie sought to provide a place to bring together individuals for spiritual service, and founded the Guthrie Center, an Interfaith Church, in 1991. It fulfills Arlo's aim to meet the ongoing needs of the community, and support cultural preservation and educational achievement. The Trinity Church where the song "The Alice's Restaurant Massacree" began and where the movie "Alice's Restaurant" was filmed, continues to service the local and international community.
---
Latest Video