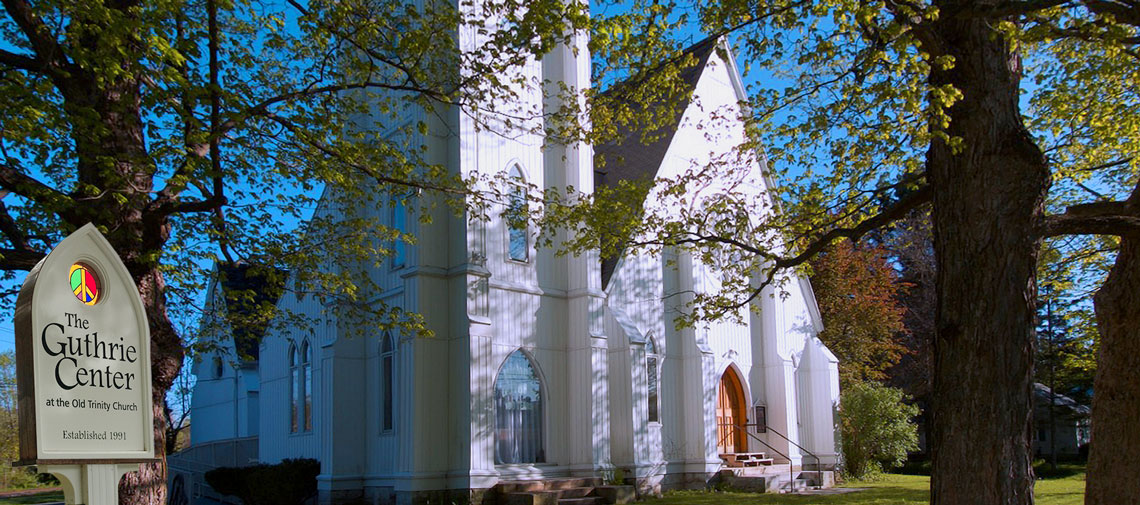 NEWS:
Covid 19 Policy
The following protocols are in effect for the 2022 Troubadour series season, running through October.

These policies are subject to change as the COVID-19 pandemic and government mandates evolve. Before you visit The Guthrie Center, be sure to check this page and your email for the latest information. If you purchase tickets for someone else, please direct them to this page before they attend an event.

Unless requested by the performing Artist, No Proof of Vaccination or Negative Test Needed. You do not need to show proof of vaccination or a negative test result to enter the The Guthrie Center. Be sure to check when purchasing tickets about Artist's Requirements.

Masking is highly recommended for indoor performance spaces based on guidance from the Centers for Disease and Prevention Control (CDC).
Don't miss Tony Trischka
Saturday, October 8th!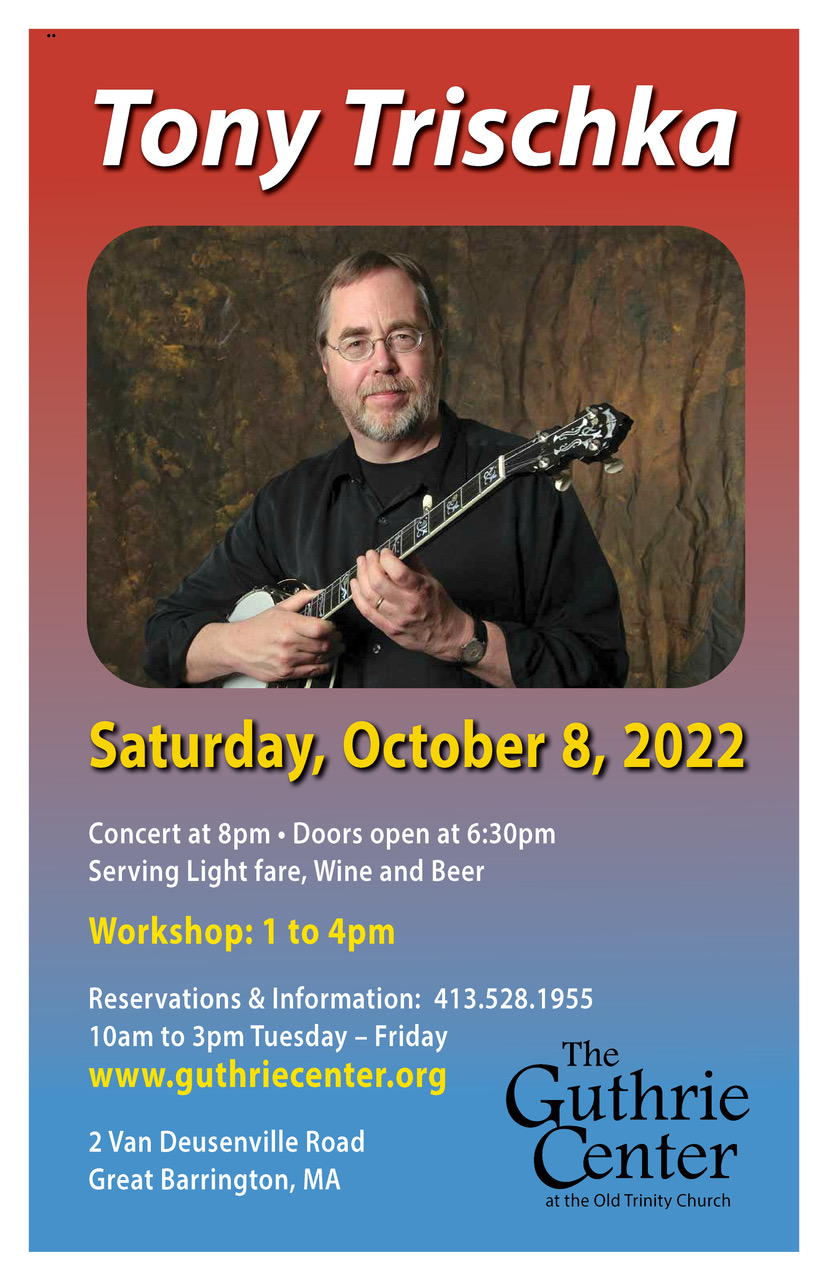 Welcome To The Guthrie Center
The Guthrie Center's office hours are
Tuesday through Friday, 10:00 AM - 3:00 PM.
Open weekends and other times for special events.

Alice's Restaurant isn't around anymore. But, as the song says, "Alice didn't live in a restaurant. She lived in the church nearby the restaurant…" And the old Trinity Church, where Alice once lived and where the saga began has become home to The Guthrie Center.
Arlo Guthrie sought to provide a place to bring together individuals for spiritual service, and founded the Guthrie Center, an Interfaith Church, in 1991. It fulfills Arlo's aim to meet the ongoing needs of the community, and support cultural preservation and educational achievement. The Trinity Church where the song "The Alice's Restaurant Massacree" began and where the movie "Alice's Restaurant" was filmed, continues to service the local and international community.
---
Latest Video